FEATURE
Import Contacts
Add contacts you already have to easily manage who receives your text messages.
Import Contacts with TextSpot
Here's how to add contacts using the TextSpot SMS software: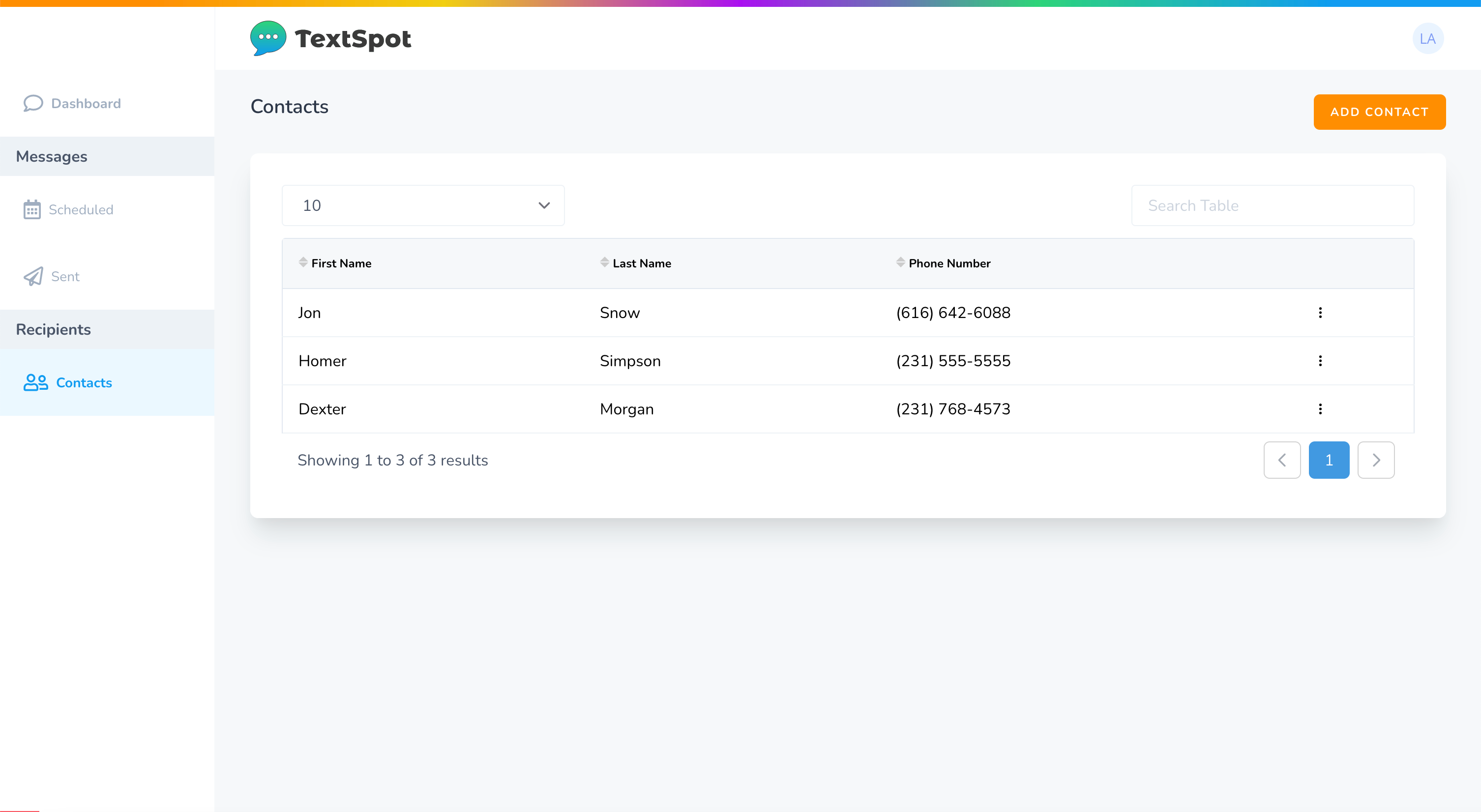 After you have signed up for a free account or are logged in to your TextSpot account, go to "Contacts" on the left side.
Select "Add Contact" at the top right.
Input the first name, last name, and phone number of your new contact then select "Create Contact."
Now you'll be able to send text messages to this contact and any other you add.
That's it. You've just added a new contact!
START FOR FREE
Create Your Account
Sign up today and start sending messages to your contacts.
No credit card required. Takes 3 minutes.